Main content starts here, tab to start navigating
Cheers to just a few of our collaborators!
Four Letter Word Coffee
Based in Chicago and Turkey, Four Letter Word sources its coffee responsibly and roasts its beans for the Chicago area at The Plant. 4LW strives for meaningful relationships between producer, importer, roaster, and brewer—and believes in the impact of great coffee. Pleasant House Pub is the first café outpost for 4LW in the United States.
Learn More
Whiner Beer Co.
Pleasant House Pub is a proud purveyor of Whiner beer, a local brewery focusing on barrel-aged beers and other creative, impeccably crafted varieties.
Learn More
Hue Design Studio
Owned by the artist, designer, and PHP partner Kevin Heisner, Hue Design Studio is the talent behind beautiful drinking and dining establishments including PHP, Queen Mary, The Sportsman, Estereo, Lone Wolf, Plein Air, and others.
Wayward Machine Co.
Our brilliant patio tables (including interchangeable vases and candlesticks), benches, stools, sconces, hooks, and other metalwork were all custom fabricated in the Bridgeport neighborhood.
Learn More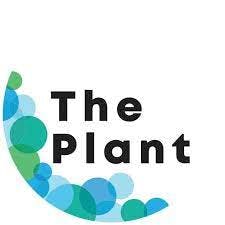 The Plant and The Turtle Stop at The Plant
"The Plant demonstrates techniques for reimagining waste as a resource, achieving economies of scale and incubating small businesses. The goal of The Plant is to create replicable models for efficiencies that close loops of waste and energy and to encourage others to implement these techniques to combat climate change." -Bubbly Dynamics, owner and operator of The Plant
In 2012 the tiny Pleasant House Bakery expanded into The Plant for two reasons, for extra space for their growing savory pie business and to be part of a growing community of like-minded businesses and organizations. For us, The Plant was a place for the nuts and bolts of business and at the same time a place that incubated, cultured and fostered amazing experiences, values, friendships and community interactions. We are no longer working out of The Plant but it is forever a part of our history and its products and services cycle through our Pub everyday in the form of coffee, beer and produce. Our composting is also through a Plant-based company. You can also purchase our frozen vegetarian and vegan Royal Pies at The Turtle Stop at The Plant.
We encourage you to explore The Plant website to learn more about it and to make make plans to visit it and to have a unique Chicago experience.
-Art and Chelsea Jackson, co-founders and co-owners of Pleasant House and Royal Pies